SL2 Signs and Graphics Ltd has been trading since 2001, producing products such as; a banner for an event, designing, making and installing vehicle graphics for a builders van, or a 'while you wait' simple sign for a gate.
We are happy to manufacture any sized sign or make up graphics for any type of van. We can also handle your internal and external signage projects or get involved in branding your vehicle fleet.
Do not hesitate to call us on 01403 272544, or email stuart@SL2.co.uk.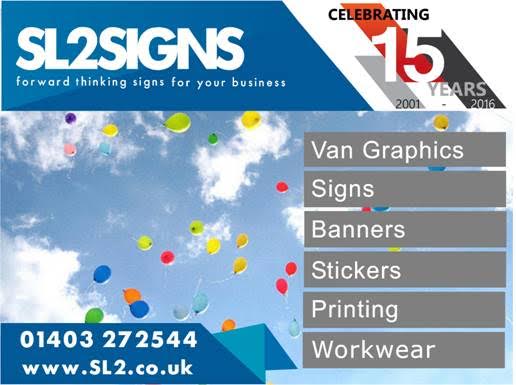 Our work
We'd like to take this opportunity to thank all of our customers and take a look back at some of out most notable projects, such as designing, printing and installing signage for Horsham Matters – read our case study here – and a range of sign work across West Sussex.
Here's to the next 15 years!