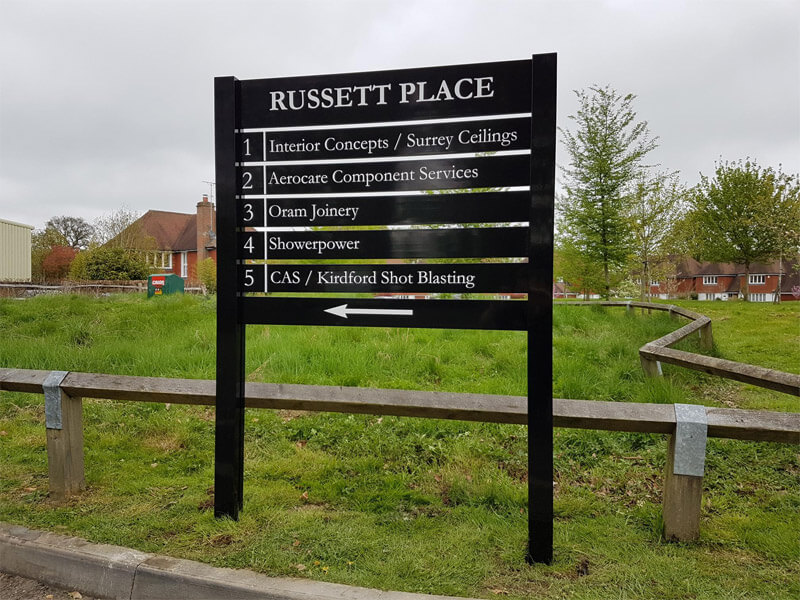 We offer a range of signage options suitable specifically for industrial units, warehouses, offices and commercial buildings. We predominantly undertake work across West Sussex and the Southeast. However, we are available Nationwide if you operate out of multiple locations.
If you are looking to replace, update or create a new sign for your premises please contact SL2 Signs on 01403 272544 for a quote.
Industrial estates tend to house many different businesses and it can be hard to stand out from the crowd. Signs with impact and good design are important for potential customers to find your premises in a crowded environment. It's also key to grab the attention of passers-by and make your signage memorable and recognisable. We have worked with many businesses based in industrial estates and offer high-quality, bespoke outdoor signage for your place of work.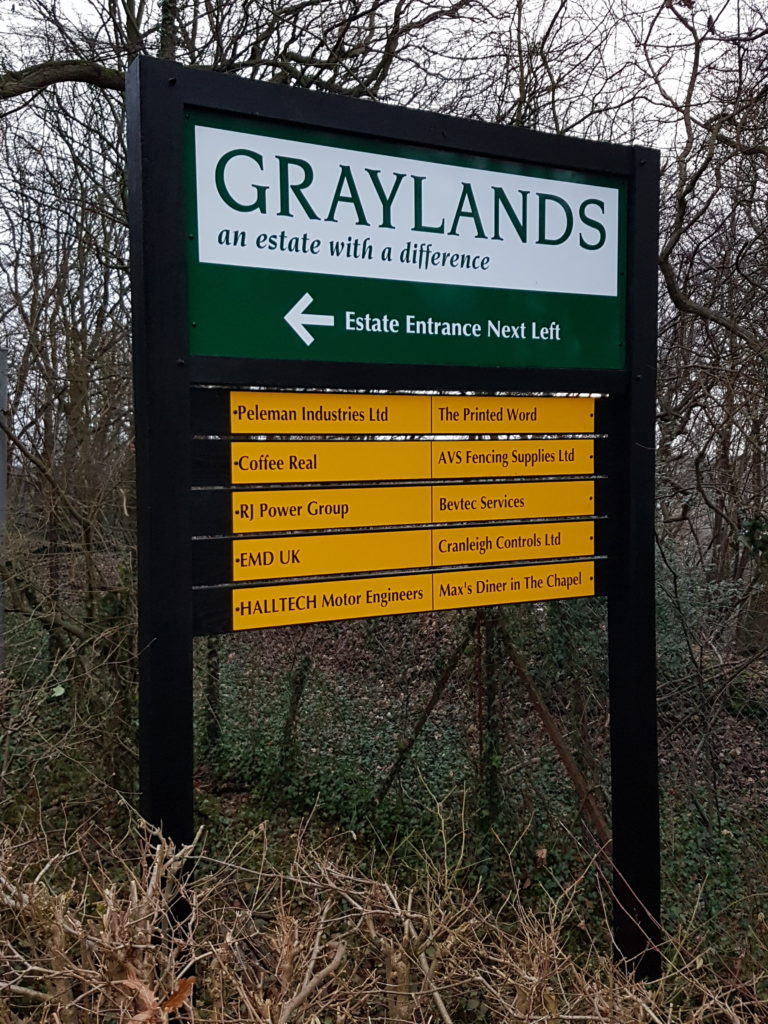 Wayfinding Industrial Estate Signs
Without signage on the entrance to an industrial estate you wouldn't know what it's called, whether you're in the right place and what businesses are within. Wayfinding signs are typically located close to the entrance on the roadside and outside each unit area. This means customers can easily find you whether they are pedestrians or vehicle users. If you own an industrial estate, you want businesses to want to operate out of it so ensure your signs are clear, easy to read and look professional.
Things to consider before designing your industrial estate signage:
Should the sign contain your company name?
Should it include your company logo?
Does it stand out in a crowded estate?
Are the colours relevant to your business/ company logo?
Where will the sign be positioned?
What are the dimensions of the area the sign will be mounted on?
What should it be made from?
Do I want a 3D sign or illuminated sign?
Does the business park or industrial estate signage need to adhere to any contractual specifications?
We can work with you to design the perfect signage that communicates your business to your customers and visitors. We can create a sign that's robust, durable and a low maintenance solution to enhance your unit and deliver a high impact to passers-by and customers. Find out more details about how to ensure your business sign stands out in an industrial estate.
Feel free to get in touch for a free quote: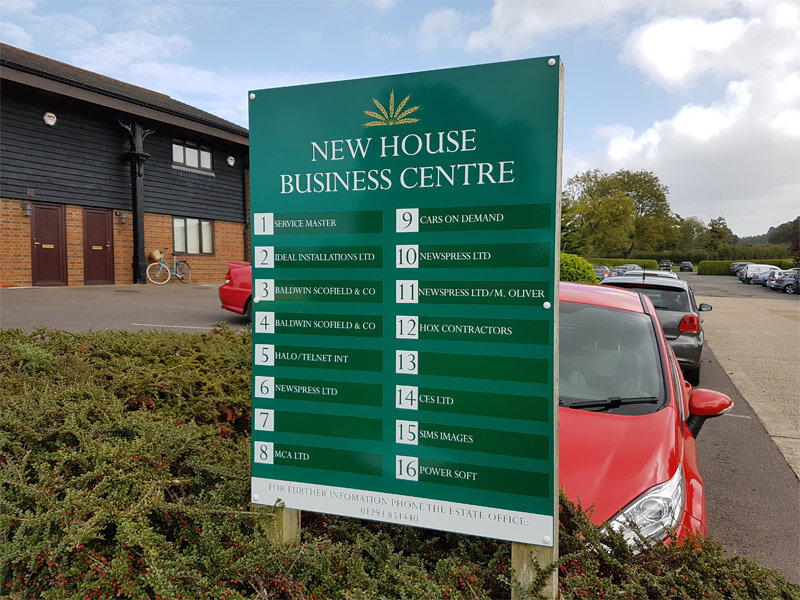 Making clear signs for Google/Map listings
As well as standing out and being helpful to potential customers your signage will likely be visible on your Google My Business listing. If a customer has Googled your name prior to coming to the unit or searched for you on a map it makes sense to clearly display your business name/logo on your sign so they know what to look for. Here is an example: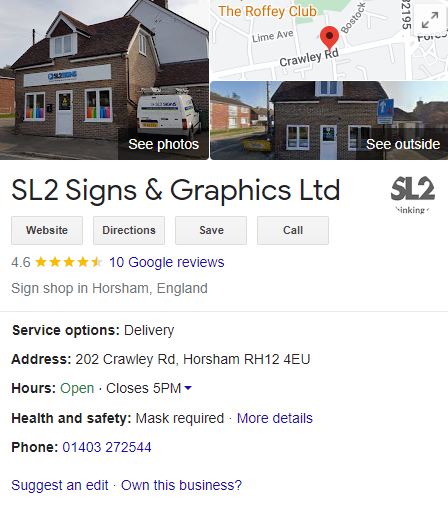 When they reach the destination it'll help that they have already seen the premises on the Google listing so they know what to look for and that they are at the right place.
Industrial Unit Signs from SL2
Whether you require exterior signage for warehouses, industrial units, offices, buildings, or require wayfinding for industrial estates please get in touch with SL2. If you would like to see some further examples of our large external signage please take a look and get in touch if you would like more advice for your sign project.
Our highly experienced team can design, make and install a one-off sign, multiple indoor and outdoor signs across multiple locations. Call us on 01403 272544 for a no-obligation chat.