Window decals, window film, frosting and glass manifestations are great ways to enhance your office environment, allowing for safe and stylish space division and compliance with health and safety regulations. This type of glass treatment can be applied to a range of areas including windows, doors and partitions. The main reasons for use include:
Safety – Glass doors, glass partitions and windows are made more visible
Privacy – Private spaces can be created easily using window frosting
Décor & Branding – Upgrade office workspaces with eyecatching glass manifestations that feature your company logo or branding
At SL2 signs, we are highly qualified and experienced in installing glass manifestation in offices and buildings across Sussex.
Get a quote for window stickers, decals and window frosting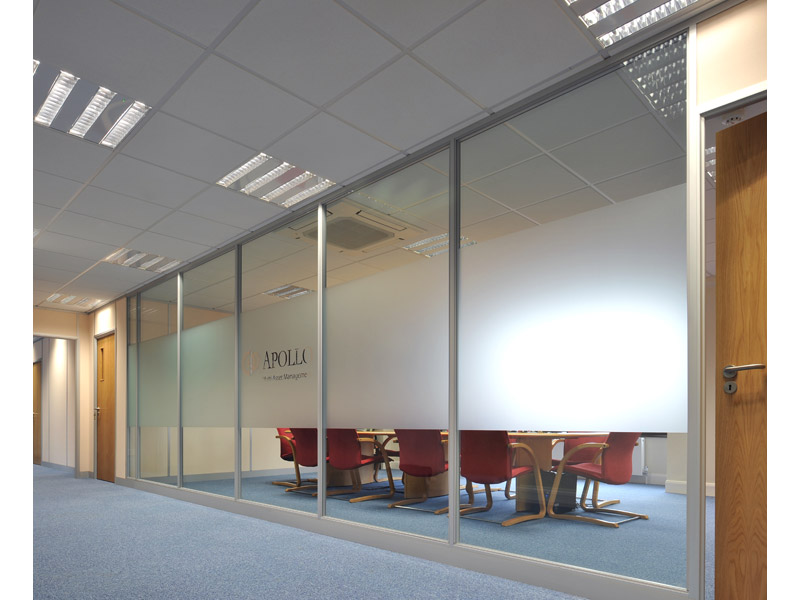 Types of glass manifestation
There are many ways that you can implement glass manifestations into your business, below are some of the most common types of glass manifestation available:
Window stickers and decals
Window stickers, window decals or window film as they are also known, are simple and easy ways to install glass manifestation into your office building. There is a range of decorative options that you can choose from and these can be made exactly to the size of your glass area. They can be used for:
Glass entrance doors
Window manifestation
Office glass partitions
Internal or external walls
Made to the highest quality, our window stickers are extremely high quality and offer excellent privacy, safety, security and make a lovely decorative feature within any office environment. You can even customise them to feature your logo, business colours or chosen text.
Window frosting
Frosted windows or frosted film offer excellent privacy as well as health and safety for your employees and visitors to your office. There are no limits to the styles or size of the window frosting, so you can truly design something that complements your business and office space.
Window films are great for:
Office glass partitions
Glazed screens
Internal or external windows and doors
Benefits of glass manifestation
Health and safety compliance
Building regulations state that large glazing areas need to be made visible to avoid any accidents in the workplace. Implementing glass and window manifestation ensures you're complying with building regulations and offers your staff a safe working environment.
The Disability Discrimination Act (DDA) also states that all glazed areas must be marked clearly and this is where glass manifestation comes in. You can have any design etched or printed film added to glazed areas, but it must contrast visually with the background to ensure staff members don't walk into it.
As well as being a legal requirement, glass manifestations will also give your staff peace of mind that they are safe whilst at work.
Privacy for staff
A glazed screen is a great way to improve lighting conditions in the office and make a bright, welcoming area for staff but can mean that there isn't much privacy whilst working. If your office features glazed screens in critical locations across the space, adding a glass manifestation will offer your employees and visitors privacy whilst in the office.
Enhanced surroundings
Not only do glass manifestations provide compliance with building regulations and privacy for staff, but they're also a great way to enhance your surroundings and offer a lovely decorative feature for people to enjoy.
As glass manifestation is totally customisable to your needs, you can create a completely bespoke window film for your office. You can include:
Your logo
Business colours
Patterns
Text
Images
Add glass manifestation to your office
If you'd like to find out more about our glass manifestation services in Sussex, get in touch with our team today. We'd love to discuss your ideas and would be happy to provide you with a free quote.