Local businesses often rely on word of mouth and traditional advertising to make a name for themselves, which is why it's so important to put yourself out there. Advertising in local print and online is essential, but you also want to capture walking consumers and create a brand that people talk about.
If you own a small to medium business in a village or town in Sussex, you can invest in pavement signs, like these, that highlight why shoppers should enter your store. Here's everything you need to know: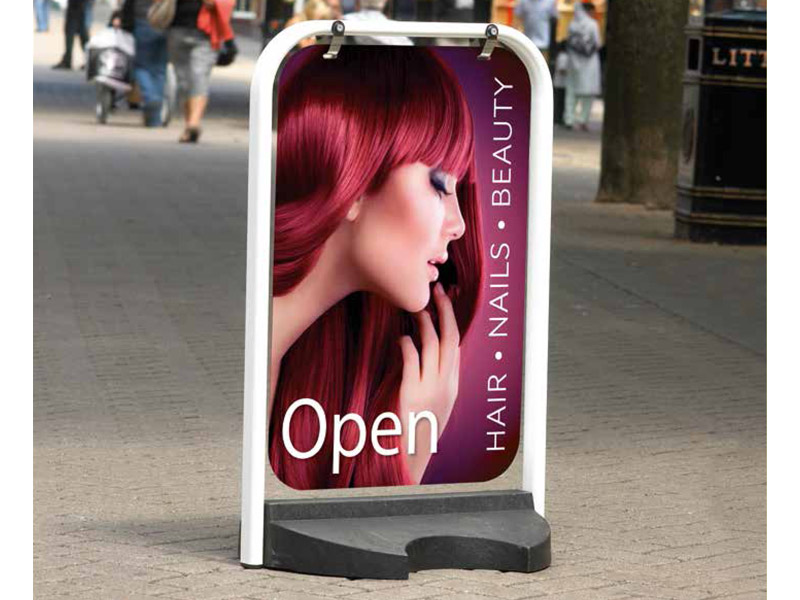 Increase footfall
Also known as outdoor display boards, pavement signs are double sided, weather-proof and swinging promotions that you can place outside your business to bring in new customers who are already shopping in the area.
An outdoor sign should include your logo, slogan or brand image, as well as a call to action to encourage shoppers to come inside. It's a popular choice to include opening times, top sellers and a special offer, for example '10% off for new customers'.
Instant response
The main benefit of outdoor advertising is that you can quickly see the results as more people stop as you've caught their attention, and perhaps look in the window or enter. Essentially, it's a very simple method and if you've designed it with a professional to be an enticing design, you can't go wrong.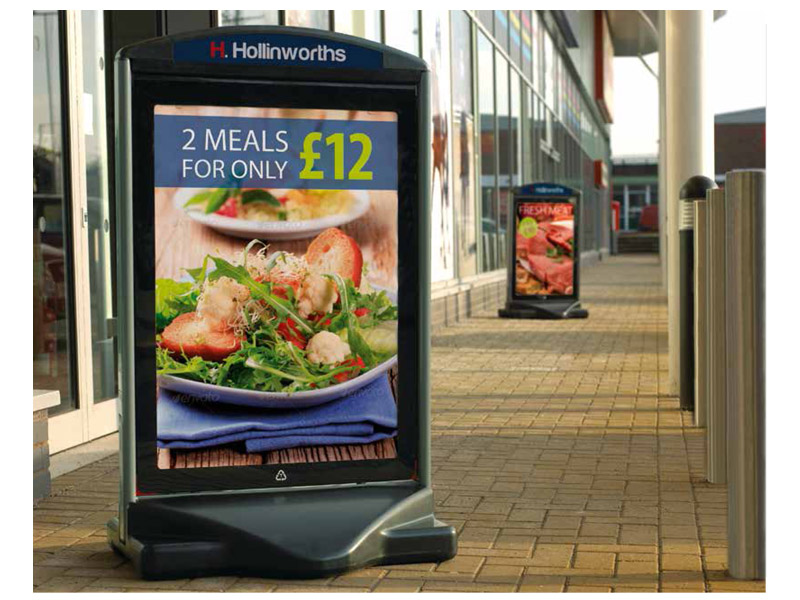 Promote a special offer
One of the best uses of these signs is to inform the public of a special offer you're running, which has obvious benefits to them as a consumer. Particularly successful uses would be for free consultations or estimates, for example from an estate agents, or simply money-off offers.
In this instance, it would be prudent to create a swinging sign for a seasonal promotion you're planning to repeat, or one which you can bring out whenever you need to push sales to meet your targets.
Custom design
You're firmly in the driving seat; you can choose from board measurements, colours, materials and all content, from images to text. This means that your ideas and your brand are at the forefront of the pavement sign design, which is exactly how it should be.
When you choose to advertise in this way, SL2 Signs is able to provide consultation, design assistance, product sourcing and build. You'll be kept updated every step of the way and we'd love to hear how they work for you.
Whether you're a jewellers, cafe, bookshop and everything in between, get in touch today on 01403 272544 and see how you can be helped.