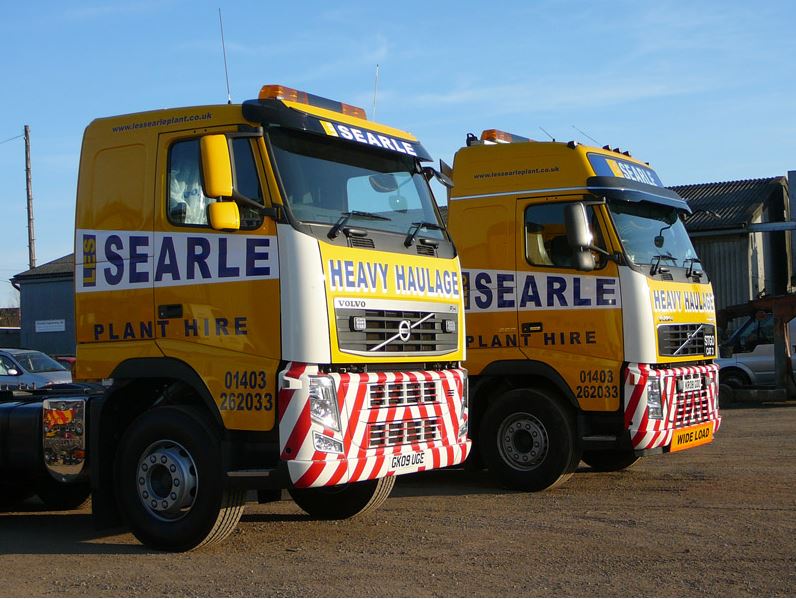 Vehicle graphics are a fantastic promotional tool for your business and can be a great, cost-effective form of marketing, particularly if you're regularly out on the road in a company vehicle. But did you know that vinyl vehicle graphics aren't just for cars and vans?
Plant machinery, such as diggers, trucks and even construction cranes, can also benefit from eye-catching vehicle livery and we have extensive experience at designing and installing these graphics for a range of plant machinery. But what is the benefit of vehicle graphics for your machinery vehicles?
Cost-effective marketing
Striking, eye-catching vehicle graphics are an easy, affordable way to get your brand recognised. It's a great advertising opportunity and can make your machinery stand out from the crowd, particularly when on a busy work site. Plus, it ensures consistency across all of your vehicles with uniform branding.
Protection against theft
Another benefit of vinyl vehicle graphics for your plant machinery is prevention against theft. Graphics that not only stand out but also promote your company name and perhaps even contact details keeps your equipment visible and, on the unlikely event of a theft, will allow your machinery to be noticed quicker.
Stand out from the competition
In addition to being a fantastic promotional tool. vehicle graphics will allow your plant machinery to stand out from the competition, particularly if your machinery is used on a busy site with multiple contractors and suppliers. This could bring you new future business and help to grow your brand substantially.
Want to find out more about vehicle graphics your plant machinery? Call SL2 Signs today on 01403 272544 or email our team on info@sl2.co.uk.