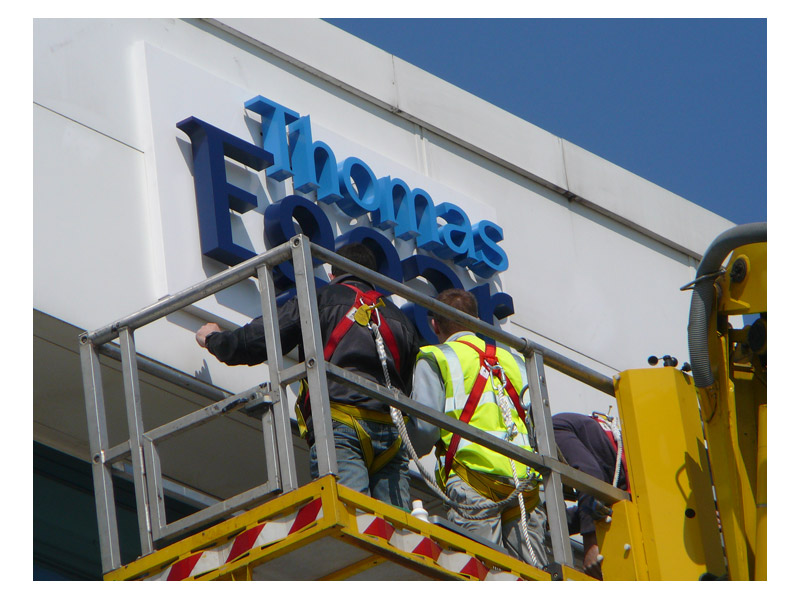 SL2 Signs is a local company through and through: we know Horsham, Crawley and the surrounding areas well and are passionate about providing top-notch service to our neighbouring businesses. We're a humble company with just four full-time employees and yet despite our apparent small size, we're passionate about and dedicated to results-driven and game-changing business sign and graphic design.
We are huge believers in 'keeping it local' and supporting businesses in your community as opposed to always shipping out your demands to the bigger yet less personal corporations. Here are some benefits to working with a local sign and graphics company, such as SL2, and why you should stay local for your next project:
Personal service
There's no doubt that working with a smaller, more local business when it comes to your sign and graphic needs results in a more personal service. The likelihood is, if you're also based locally, that we will know your company already and will have fantastic knowledge of your surroundings. This can result in a more speedy and efficient completion. What's more, working with a company that has a smaller workforce means you'll have less email addresses and names to remember and you won't be sent round the houses to get answers.
More than meets the eye
Just because a company is small in numbers and local doesn't necessarily mean they've not worked on exciting projects. SL2 is proud to have worked with huge brands such as BBC, ITV and F1 British Grand Prix in the past and our experience at these larger contracts stands us in good stead. We're trusted with some of the nation's biggest names so can certainly be trusted with smaller and more local jobs. Plus, it's a great talking point for when we first meet you!
Competitive pricing
Another great reason to stay local is to save some money. We always endeavour to keep our prices competitive, plus, you'll save on factors like delivery and transportation costs in the long run.
Quicker results
Along with enriched customer service, you'll benefit from quicker results when working with a local company. If we're on your doorstep, we can work on your project much faster compared to larger company based in the city and beyond.
Supporting your community
By working with us and keeping your business local, you're supporting your local community as a whole which is a hugely important factor. In recent years, many local companies have lost out to larger, corporate brands which can be avoided if you choose to build a relationship with those that are local to you.