We have been very busy recently designing and creating signs for a range of businesses and establishments across the south east. Take a look at some of our latest works which includes van graphics, wall vinyls and banners.
If you would like to find out more about we can help your business with professional signs and graphics, give us a call on 01403 272544.
St George's School



St George's is a private school in Weybridge, Surrey. They have recently had a brand new sports pavilion built and were looking to add the school's emblem and the name of the building to the outside of it to make it instantly recognisable. We created these two built up white signs that really stand out against the red school colours. We also created a gender neutral sign for the toilet facilities, using the schools colours.
Country Canines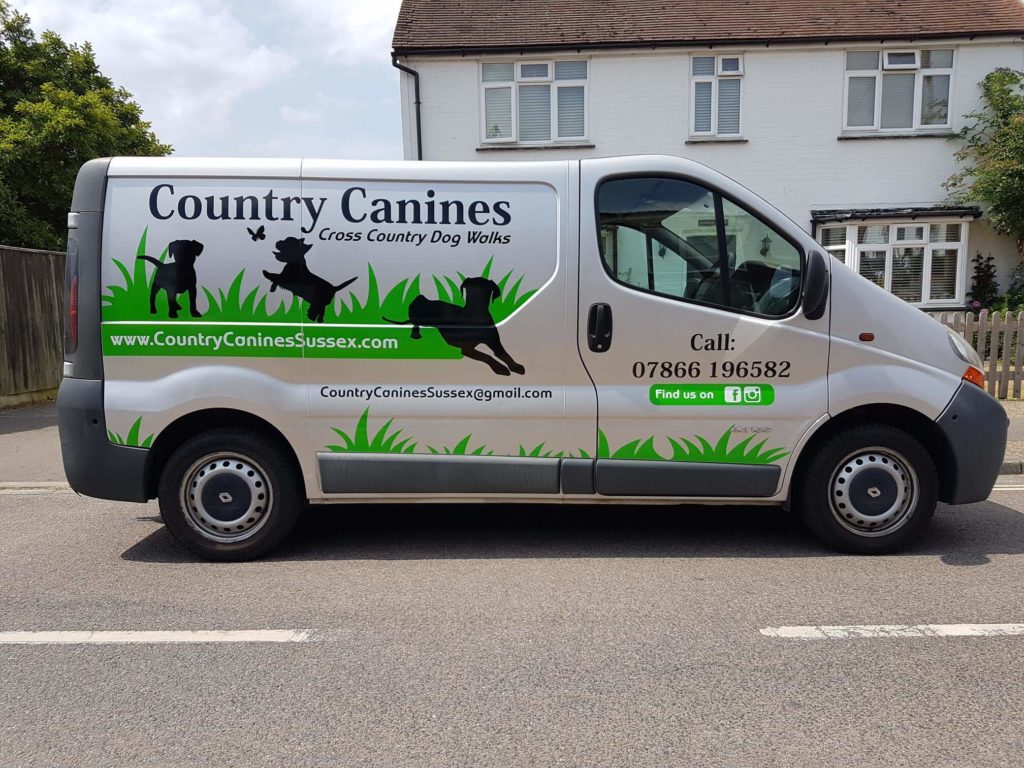 Country Canines are a dog walking company based in Sussex. They employed us to brand their silver van with their logo and silhouettes of some of their doggy friends playing in the grass. Using the green brand colours in this design really makes the van stand out and highlights their services. It's ideal for free advertising whilst travelling.
Ruxbury Farm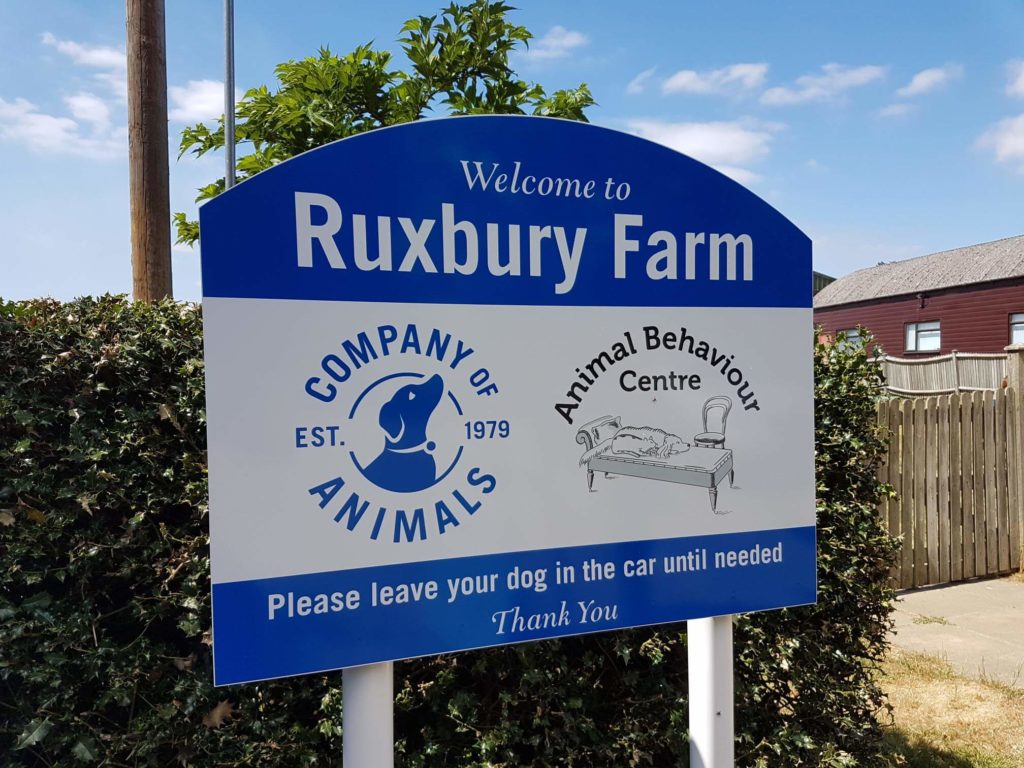 Ruxbury Farm is home to Company of Animals and their Animal Behaviour Centre. We designed and created this shaped sign for their entranceway so customers would easily be able to identify and find them. It is securely fitted on aluminium posts, so is very long lasting and durable.
Horsham Traction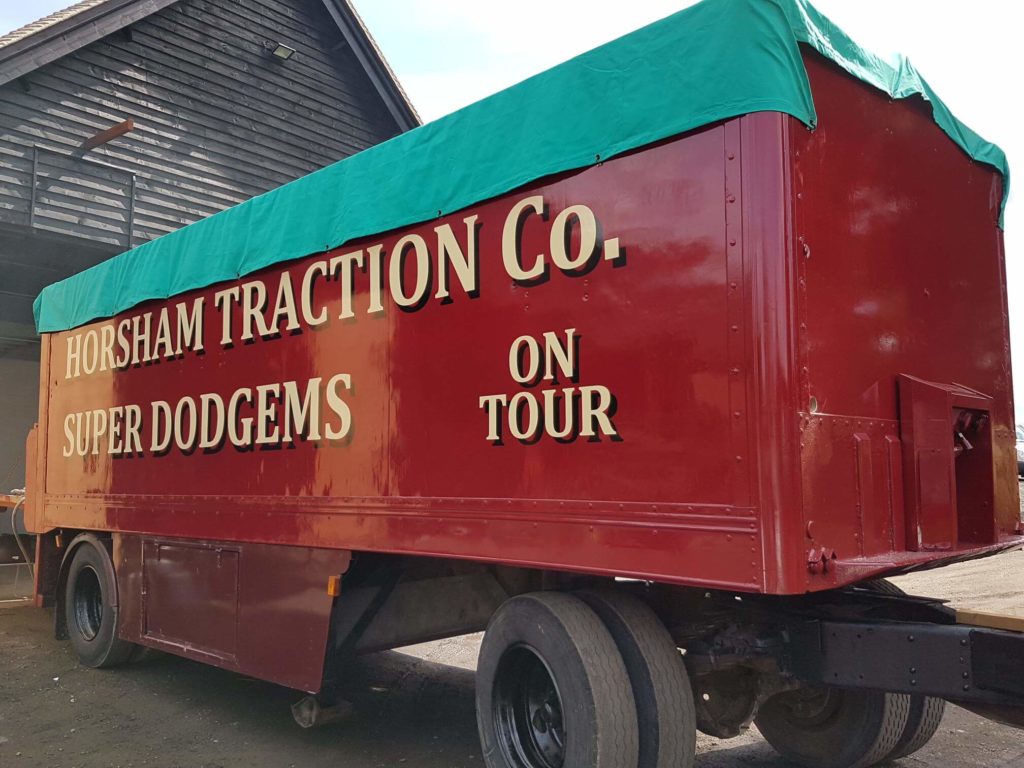 Horsham Traction Company needed to brand one of their vintage trailers which is pulled by their Steam Engines. They wanted the text to look traditional and be in keeping with the age of the trailer. To achieve this dated look, we added a drop shadow to the text and were really pleased with the results. It kept in line with their brand and the colour scheme further enhanced this look.
G-Chip



As well as being able to brand cars and vans, we can also add graphics to aeroplanes! G-Chip wanted to add a splash of colour to their aeroplane with British Caledonian livery for the Golden Lions Charity. This involved adding a logo on the fuselage under the cockpit, and a design on the back rudder.
Vacalola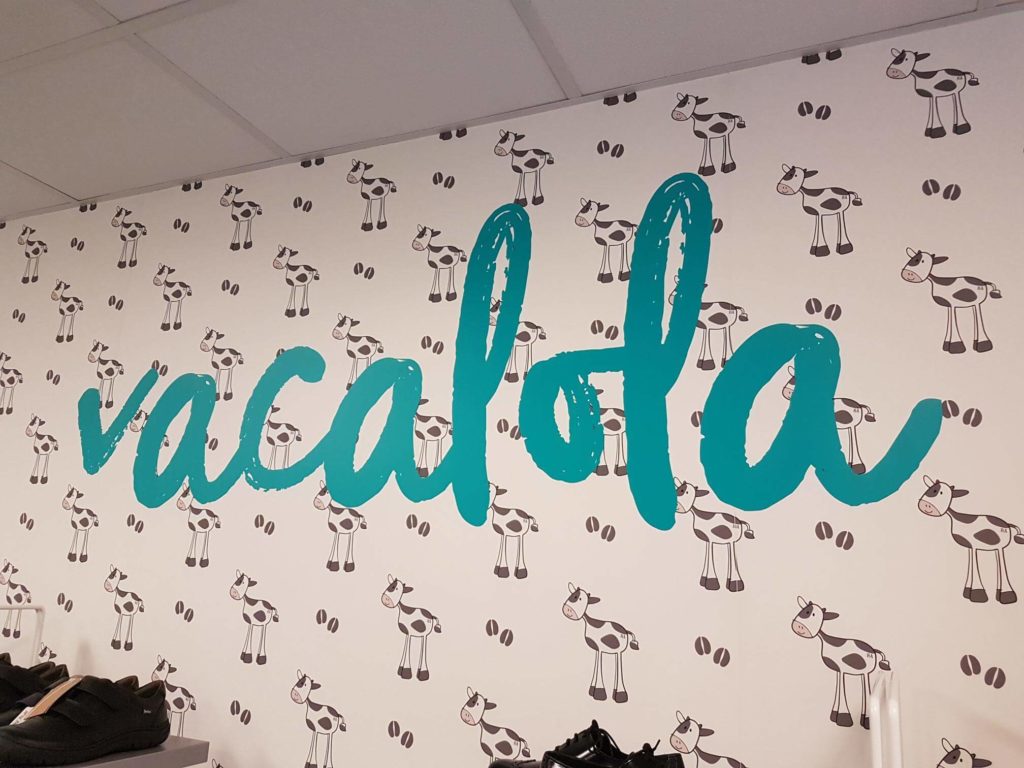 Vacalola is a brand new childrens shoe shop that has just opened in Horsham. They wanted to create an eye opening wall for customers as they walked in, to welcome them and showcase their brand. We created this vinyl wall graphic of their logo and installed it in time for the opening.
Kingslea Primary School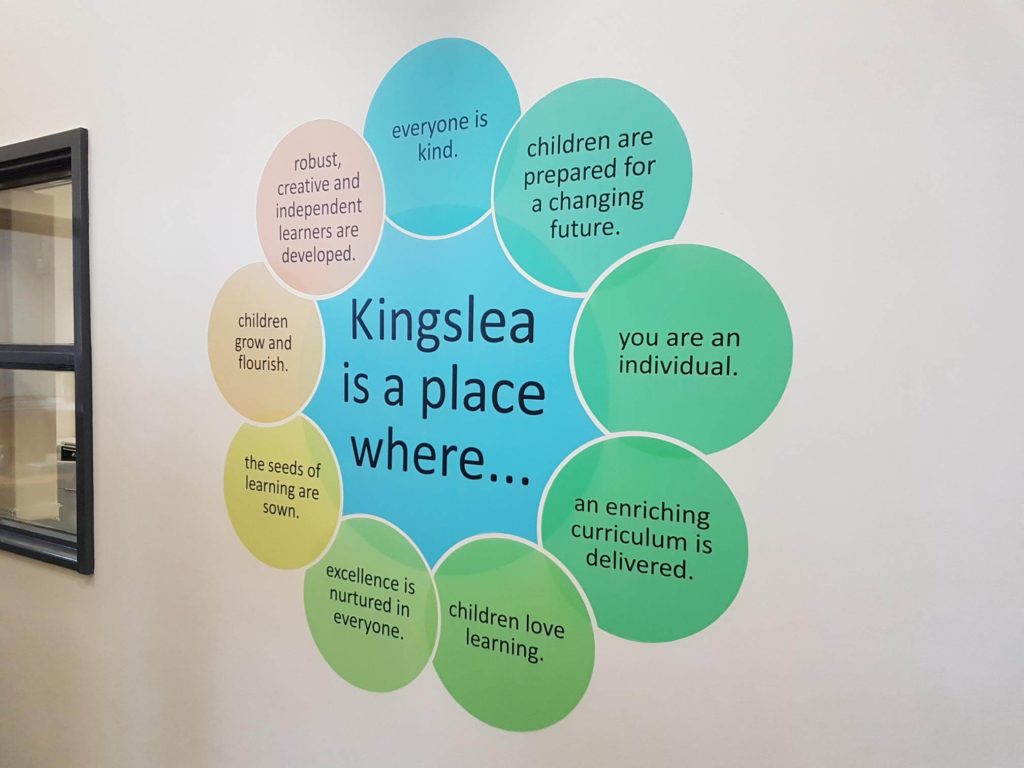 Horsham's Kingslea Primary School commissioned a wall graphic to help demonstrate their ethos and what they stand for when it comes to education. The bright colours were used to help make it stand out against the white wall background, encouraging students and guests to take the time to read the different points and take it all in.
St. Andrews Church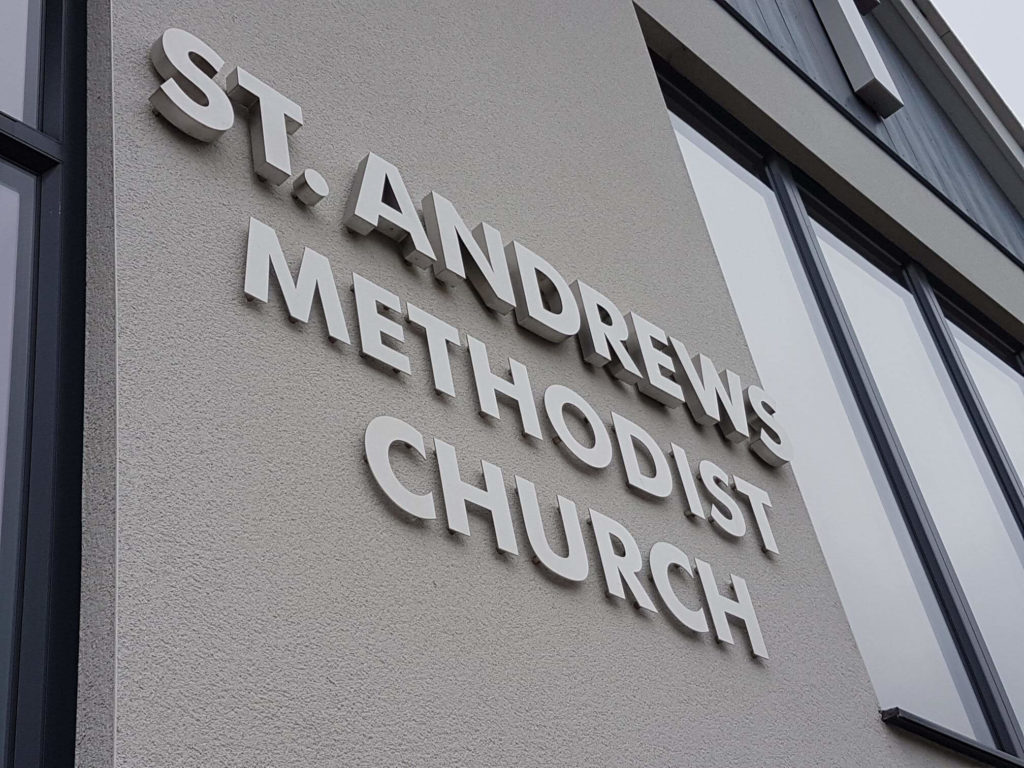 St. Andrews Methodist Church in Horsham wanted to add a modern, clean sign to the front of the church to help make it stand out. To achieve this, we used built up and flat cut brushed stainless steel letters.
HANSA-FLEX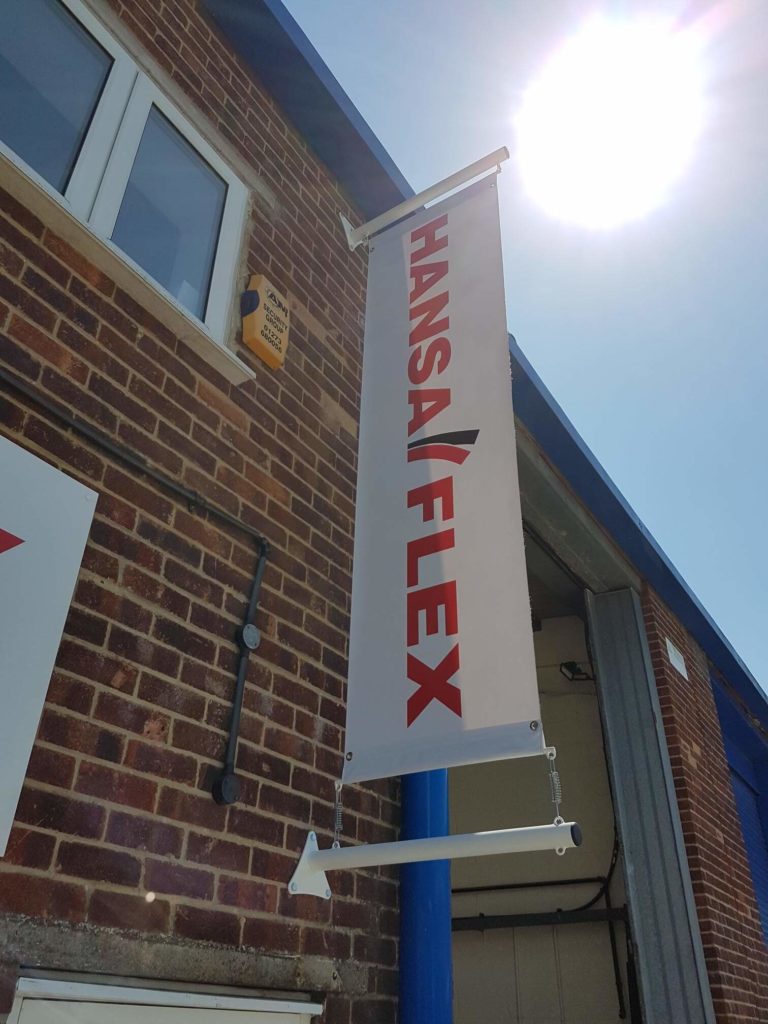 HANSA-FLEX is a well-established hydraulic hose and fittings company, founded in 1962. They wanted customers to easily see their building on approach and to ensure any passing trade couldn't miss them! We created this projecting banner on steel arms; the steel arms are extremely sturdy increasing the longevity of their investment.
Champions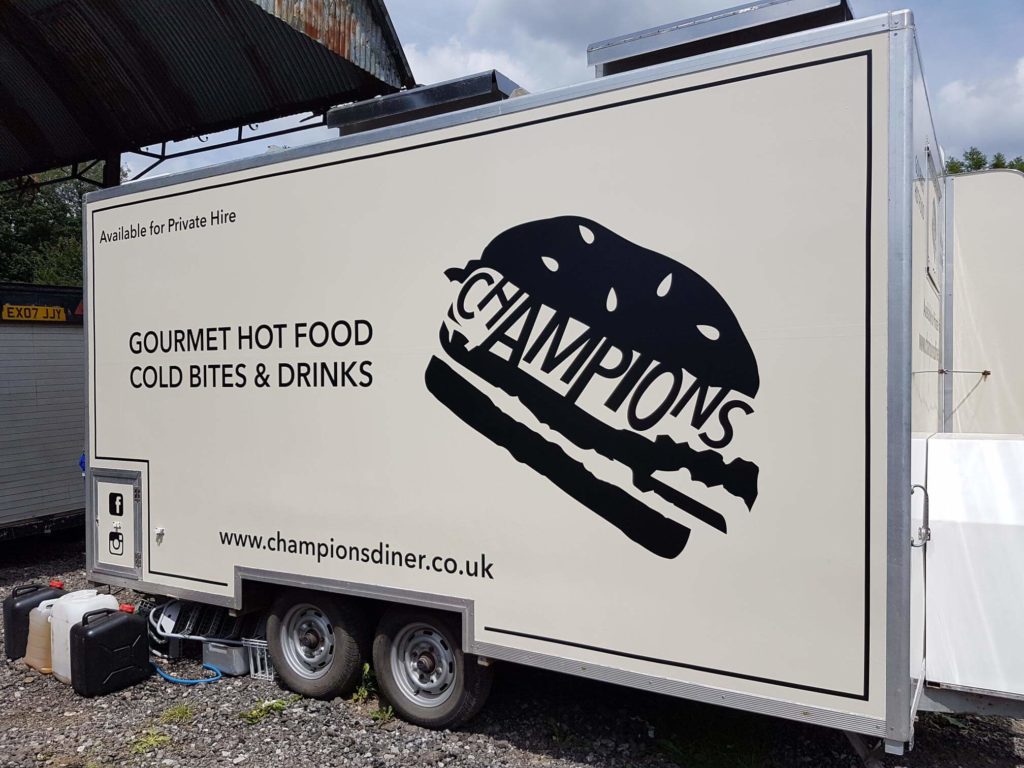 We added graphics to this gourmet food catering van. They wanted to make sure they stood out when they went to events. As part of this, they wanted a simple design that easily told customers exactly what they did, including their web address and their availability for private hire.
Linden Homes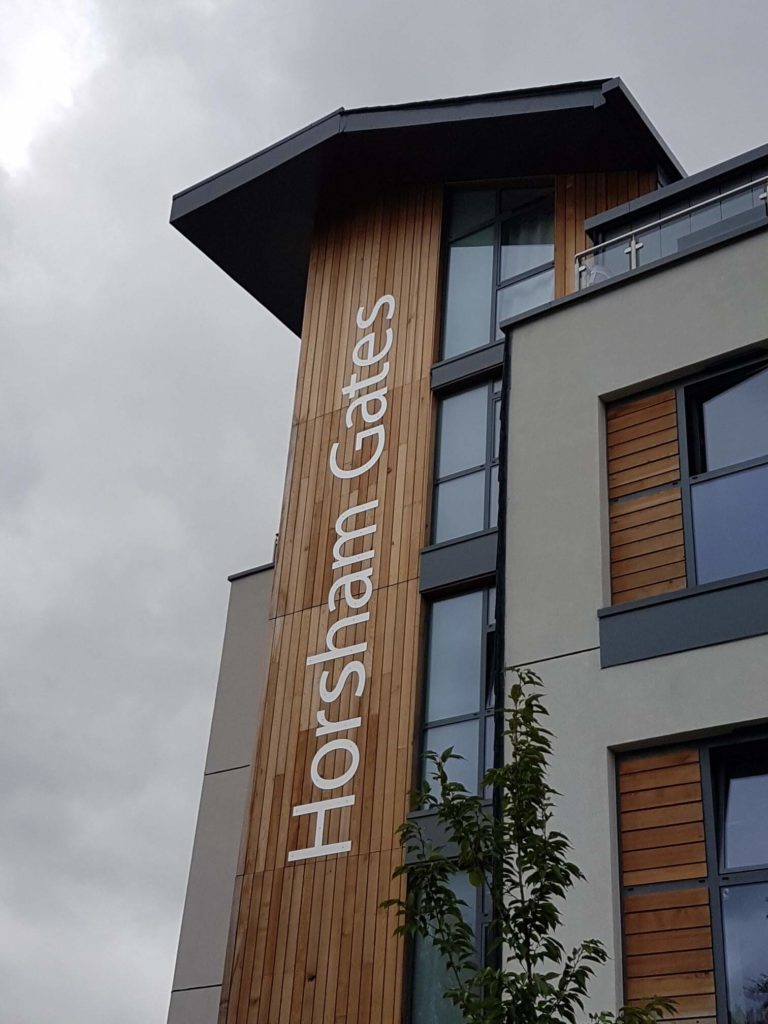 We added these brushed composite letters on a new build block of apartments near Horsham's train station. Linden homes wanted to make sure that as soon as people arrived in Horsham, customers would immediately be able to identify this new block of flats as 'Horsham Gates'.
Feeling inspired?
Have you seen something you like? Or need some help creating graphics and signs that perfectly reflect your business? We are able to undertake projects of all sizes and would be happy to help. Get in touch with us online or give us a call on 01403 272544.