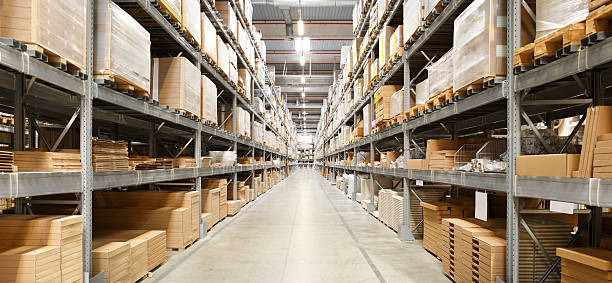 Safety signs are highly important in a warehouse environment. They are busy places with a lot going on and a lot of people moving equipment around. It can be an extremely dangerous place if the correct training and procedures aren't in place. It is important to have all your bases covered with regards to the correct signage displayed in your warehouse. These mainly include fire and safety signs.
It is a legal requirement to display certain signs around your warehouse such as load notices. More information can be found here.
Heavy machinery such as 'warehousing trucks', 'order pickers', order picking stacker trucks' and 'low and high lift pallet trucks' would be used in a warehouse. These machines can generally only be used after training as they can be a danger to the user and other staff members. It's important that appropriate signage is displayed in areas where this equipment is in use to remind all employees of the dangers.
All fire and safety signs need to be highly visible by using the correct colours and fonts and they need to be displayed so everyone can see. It's important that during health and safety checks and in the instance of an accident these signs are visible at all times and not blocked by anything or unreadable. As a company you need to be seen to have taken all necessary precautionary measures to tell employees how to stay safe.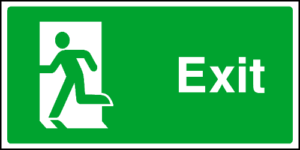 Escape Signs
Ensure you have signage in place which tells people where their escape routes are. You will also need systems and processes in place so that everyone can exit the building safely in the event of a fire. Regular fire drills are a great way of putting your current procedures into practice and ensuring they work as they should.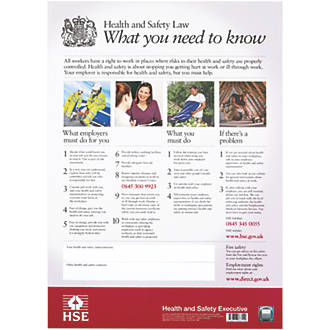 Health and Safety Poster
The Health and Safety Law Statutory Notice must be displayed in every workplace in the UK. Since the law came in a few years ago it is illegal to not have this.
Here at SL2 Signs we offer a wide range of signage for your business. Check out our services and products on our website, call 01403 272544 or email info@sl2.co.uk for more information.