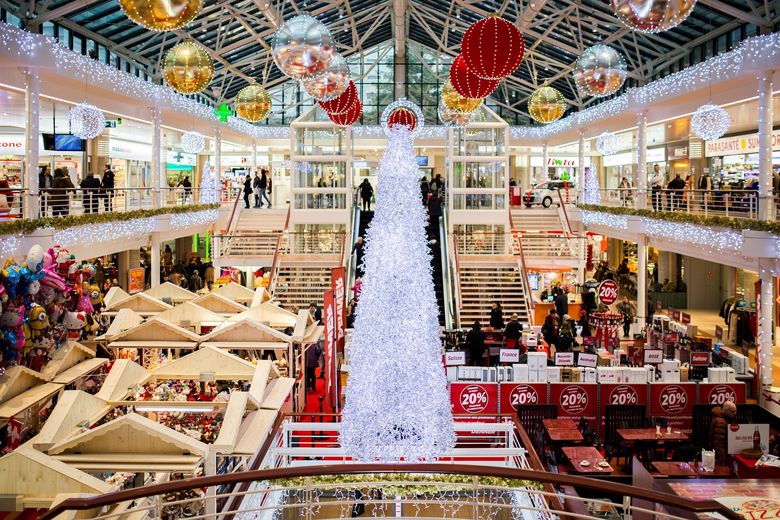 ​Christmas is just around the corner and if you haven't already, it's definitely time to start thinking about seasonal signage to make your business stand out from the crowd.
No matter what your business is and the services you provide, there are many ways you can make people aware of your festive deals, promotions and products.
Here are our top tips to get the most out of your signs this Christmas:
Be bright and bold
Christmas is the season to be jolly and therefore your signage should reflect this and be instantly recognisable as festive to grab potential customer's attention. Make it bold of course, and  make sure you incorporate recognisable festive elements such as holly, baubles or snow. In 2017, clean and flat graphics are on trend.
The brighter and bolder your sign is the more likely it is to stand out from all of the others. However, it should always stay on brand and clearly showcase the information you want to get across in your Christmas campaign.
Use pavement signs
A-boards and pavement signs are perfect for Christmas as they are a super easy way to advertise special promotions and grab customers attention as they walk past, increasing your footfall
They come in a range of styles and sizes and you can personalise your sign by adding festive pictures and welcoming text to entice potential customers. At SL2 Signs we can customise these signs to your total satisfaction to suit your brand and offers.
Outside banners
Banners are also a great way of informing your customers of key information over the festive period. You can get all the essential information printed on the banner such as extended opening hours or any date specific or limited time special offers.
It's good to know that our external banners are fully waterproof and are therefore perfect for this time of year.
Bring it inside
To make an impact inside and have that festive look, our Roller and Display banners are a style and effective way to make an impression. They are easy and quick to put up and can be easily transported, perfect to make your office reception or shop space come alive with Christmas cheer.
Signage is always key but especially around the holiday season. Make sure you are ready and get your personalised signs now. To find out more about the range of indoor, outdoor and seasonal signage we can create for you, please get in touch; for Crawley call 01293 749043, and for Horsham call 01403 27254.