Competition can be fierce in the estate agent industry so you need to ensure your business stands out from the crowd with estate agency signage. Clear and consistent branding can make you front of mind for potential clients as they will remember your logo over and above the competition. 
Using your vehicles to promote your brand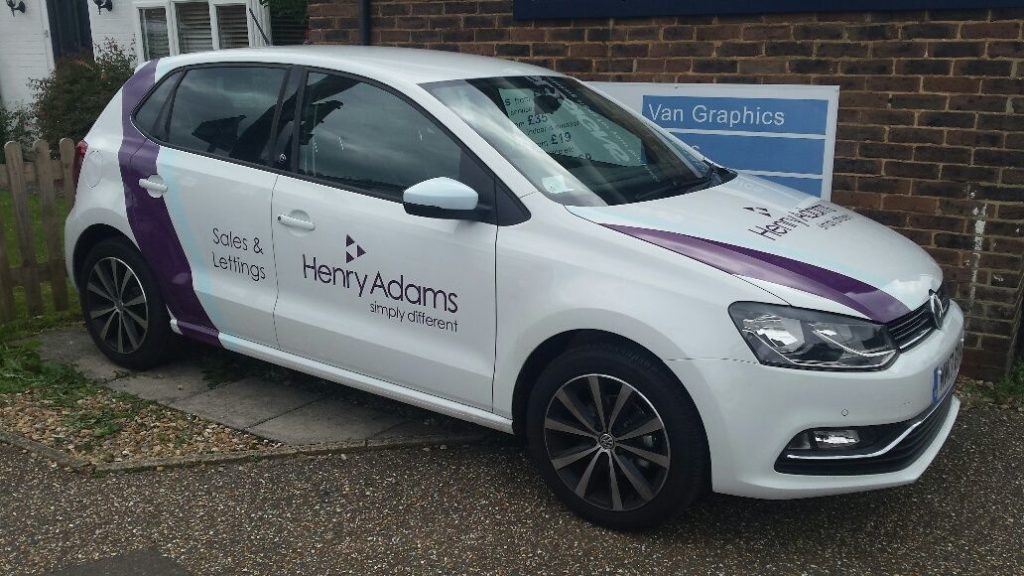 As an estate agent, your fleet is out and about all the time, whether on viewing appointments with potential purchasers, or visiting homes to provide a valuation. Vehicle graphics will do your advertising for you whilst your car is travelling from one appointment to the next, or parked outside someone's home. Think about how many people could potentially be exposed to your brand?
You could choose an eye catching, brightly coloured full wrap to brand your fleet cars so they really stand out whilst driving around your local area. As an alternative, we also offer magnetic signs with your logo and contact details on. These are an excellent option if your team use their own vehicles, or have lease cars which need to be returned in good condition. These signs do not damage the vehicle and are easily removed; they're also useful when an individual has requested a more discreet valuation without letting the neighbours know they are thinking of selling.
Bringing clients into your office

Local estate agents are still very much a prominent feature on the high street and you want to bring those prospective purchasers into your office to register for your properties for sale. An A-board or swinging pavement sign branded with your logo and a compelling call to action will help you stand out and draw them to your window display, then into your office. Don't worry about the British weather blowing your sign away, we have pavement signs with heavy duty bases and water fillable bases to really keep them in position.
You also want to welcome and inform your office visitors with outdoor signs to maximise your footfall. We make sure your signs create the right impression for your business and enhance your premises rather than dominate it. If you have just one office we can design, manufacture and install a fascia that informs visitors and highlights your brand.
For multi-office estate agents, our signs can provide consistency across all your sites whilst ensuring the signs suit the individual premises in each location. You can continue making an impact even when night falls as we also supply illuminated signs.
Making a lasting good impression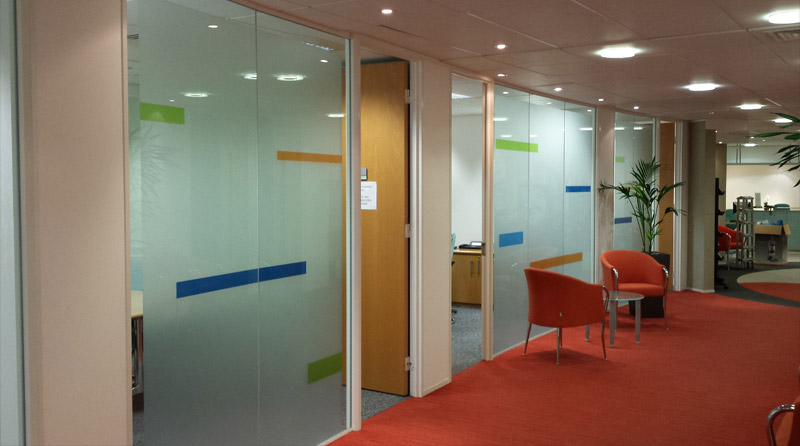 Once your clients have come into your office, consistent standout branding will make your office look stylish and professional. You can continue to promote your brand with frosted and etched window vinyl or choose to have your logo on colour film or vinyl text. This could also include your tagline or services that you offer to draw enquiries.
A modern and popular choice is using photographic images in your office branding. This shows your expertise in the local area, perhaps through a series of photos or a map of the area you cover. Some clients like to discuss their property privately rather than in an open-plan office so we can help you use branded partitioning. This offers you the chance to showcase your business and provide your clients with the discretion they need.
To discuss the branding and signage for your estate agency business, call us today on 01403 272544 or by emailing info@sl2.co.uk