If you intend to showcase your business at events or exhibitions, it's of the utmost importance to ensure you're creating the right impression for your brand. It's a good idea to show your company's ethos in a visual way and our display signage products at SL2 are perfect for the job. 
First impressions always matter but especially so at exhibitions and events when you only have seconds to make an impact to visitors (new potential customers) and gain their interest.
Here's why our roller and display banners are perfect for any event:
Quick to put up and easy to transport
They are well made, quick and easy to put up and come with a storage carry bag for protection and transport. They roll down into a padded bag which isn't particularly heavy or large. This is very convenient and means it can be carried to the event if in walking distance, or taken on public transport.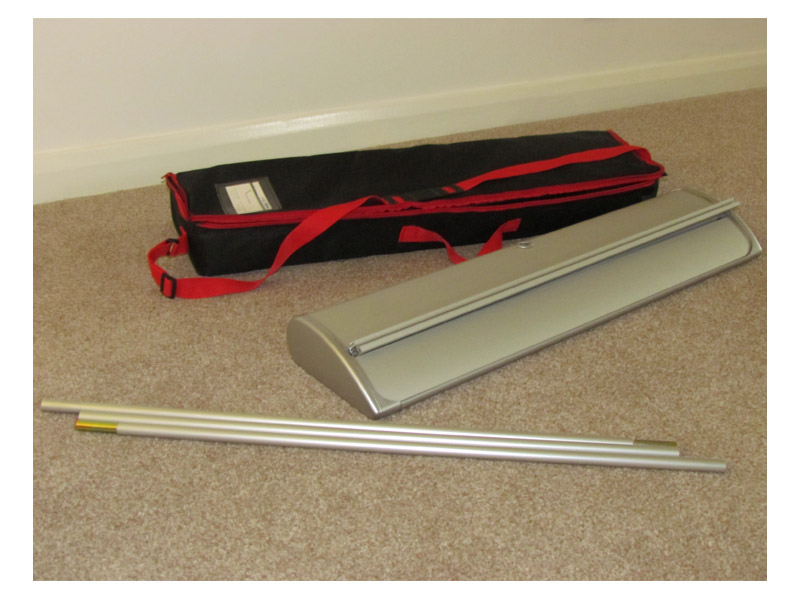 Easy to see contact details
If you are engaging with someone new at an event you can use the banner advertisement as a good reference to point out your contact details. If you include a list of services on the banner, potential customers will also be able to quickly identify if they are talking to the right company and if it's appropriate for them to make an enquiry. This speeds up the whole process, especially at busy events where you may find many people approach you with questions and upcoming projects.
Long lasting
The thick materials are very sturdy and hold onto the print colour so will always look fresh to new eyes, meaning you can reuse your branded signs at a range of events, making them extremely cost effective. An additional benefit of this longevity is that your target audience will start to form brand recognition and loyalty for you at events, which is likely to increase consumer confidence.
Eye catching
Because of their height capabilities, roller banner advertisements generally don't go unnoticed. This gives them that extra edge over other types of signs for this particular purpose. If you were at an exhibition it would be beneficial if your stall could be seen from afar, in amongst other stalls and the crowds.
We have provided roller banners for many local companies but also larger companies including Born Free! Here's one we did below for the local digital agency BritWeb: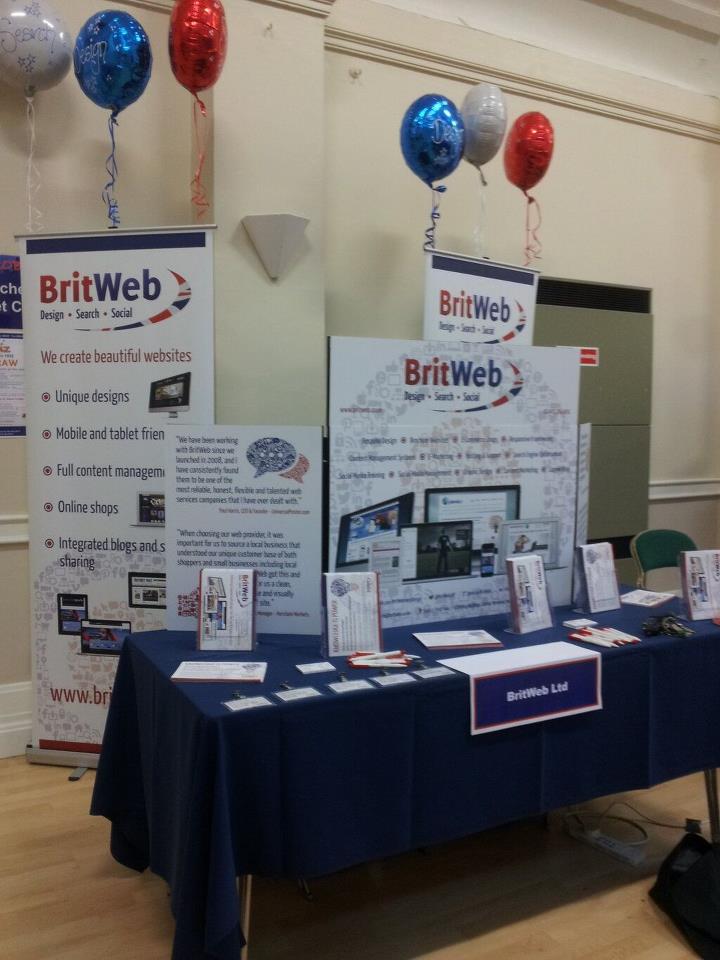 If you're interested in learning more, call 01293 272544 or send an email to info@sl2.co.uk.