Here at SL2 Signs we are always busy developing signage for clients across the South East. From vehicle graphics to glass manifestation and outdoor wayfinding signs, we definitely cover all areas.
If there's anything you need help with please contact us on 01403 272544 for a no obligation chat about the services we provide.
A selection of our recent works
Walton Plant Hire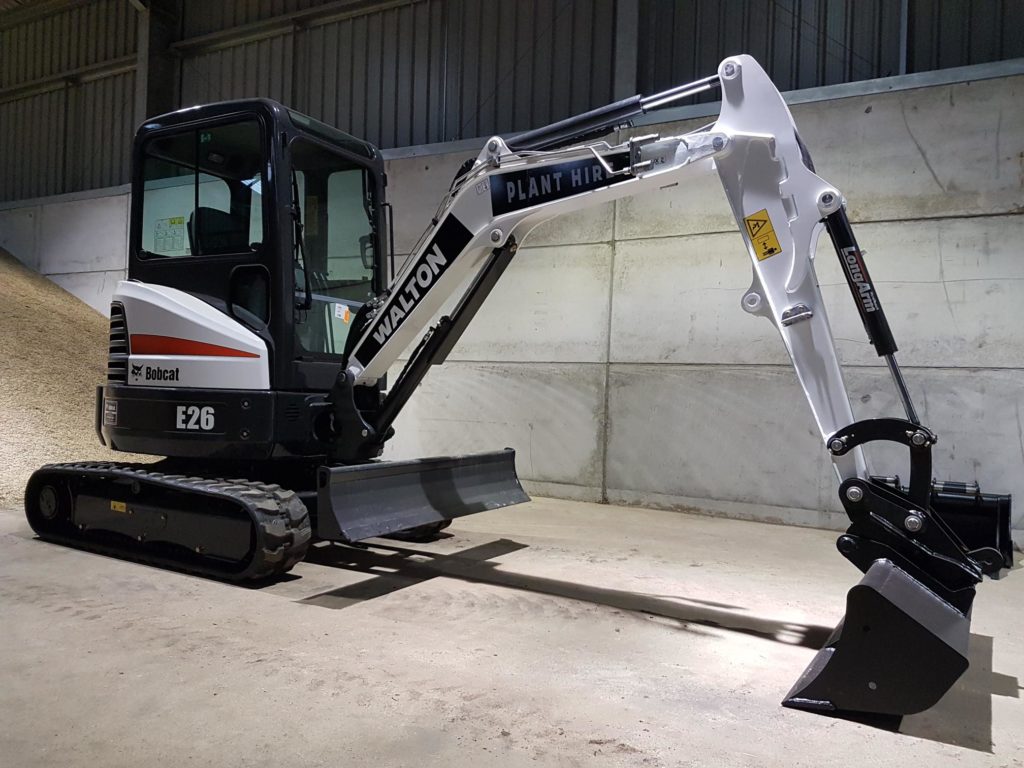 This is some recent branded signage we did for 'Walton Plant Hire' for their Bobcat E26. Now their equipment looks even more professional and is better associated with their company and reputation. Easily spotted on site, it's a time-saving advantage and also means it can advertise them across various locations each time the machinery is rented. This can be viewed as a free form of marketing.
Kinswood Eggs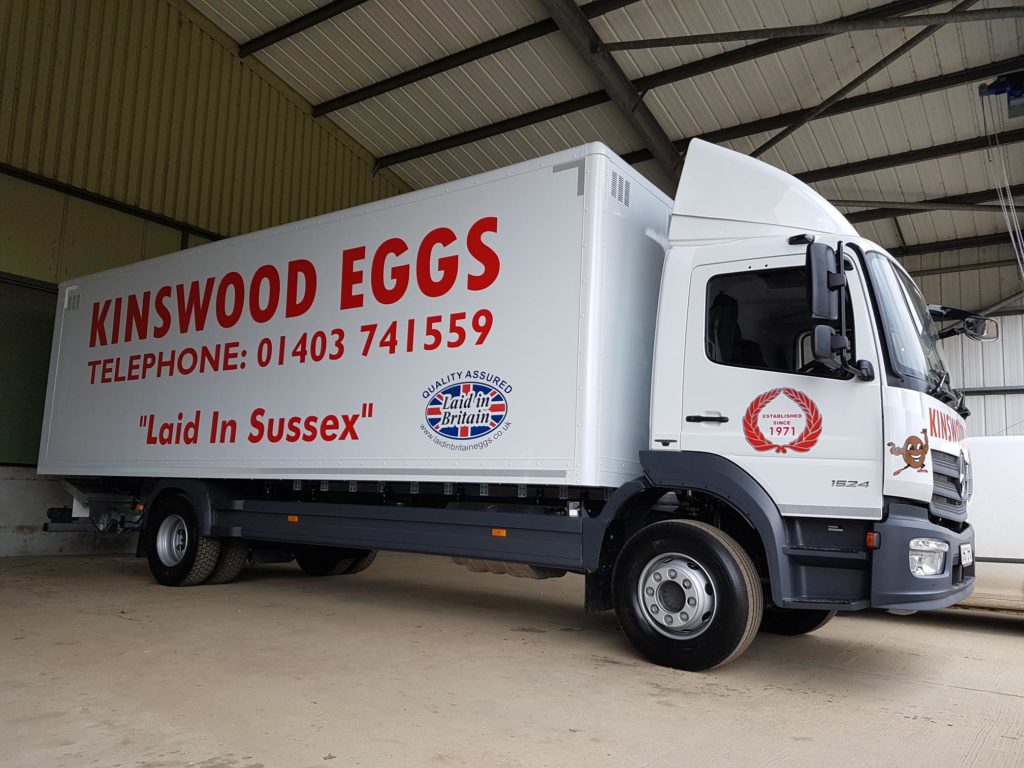 We recently worked on this large scale vehicle graphic for this 'Kinswood Eggs' lorry. Using brand colours for the local egg producer and distributor, the text really stands out and highlights the unique selling point for other Sussex businesses – that the eggs are laid in Sussex and will be fresh.
As we'd recommend to all commerce companies, this sign also contains contact information so anyone who sees this lorry on the roads will be able to get in touch with an enquiry.
St Andrews Church


We recently both of these different signs for the St. Andrews church in Roffey. The Cross is a built-up brushed stainless steel logo with halo illumination. The finish is very smart and clear and is a very quick way for any passers-by or visitors to recognise the significance of the location. Securely fitted and positioned, it will last the church many years.
At one entrance a clear, weather-proof sign highlights to visitors that they have arrived at the church office and community centre.
Russett Place


This set of wayfinding signs for 'Russett Place' are very sleek and stylish, keeping to the tone of the village of Kirdford. The initial sign lets visitors know they are about to enter Russet Place and will gain access to the village stores.
The second sign provides more directional details to the five units and points to where they can park and access these store. You'll notice the font is very clear to read, and the off-white colour works well on the black background.
Les Searle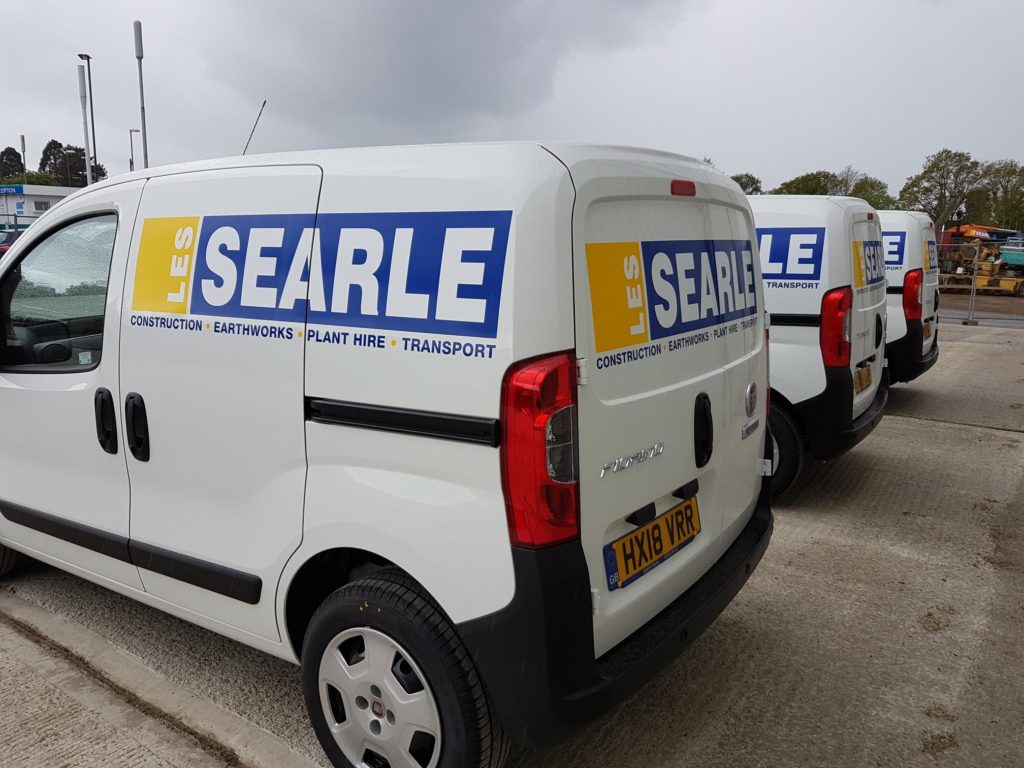 We completed the van graphics for Les Seale, a specialist earthworks contractor operating throughout the south of England. The highly reputable company came to us to brand their vans, complete with their logo and core services.
These smart and professional looking fleet of vans will now work for the company to build upon their reputation and brand exposure as they travel across the south on jobs.
Do you have a job we can help with?
We're able to exceed your expectations when it comes to the design and installation of high-quality signs, and offer fantastic customer service. To enquire about how we can help you, get in touch on 01403 272544 or email info@sl2.co.uk.