Vehicle graphics are fast becoming a hugely popular method of advertising for a wide range of businesses. It's the perfect opportunity to get your company's name and brand seen whilst your team are out on the road.
Whilst it is a great and cost-effective marketing activity, there are some key things to consider about vehicle graphics before you sign on the dotted line:
What's the purpose?
Before you go ahead and place the order, it's important to have a clear vision in your mind of what the purpose of this advertising is. Are you using vehicle graphics as a general brand awareness tool? Or do you want to showcase a specific promotion or particular area of your business? Knowing what outcome you want from the advertising and having a clear goal in mind will help all of those involved; from the designers right through to your staff and colleagues.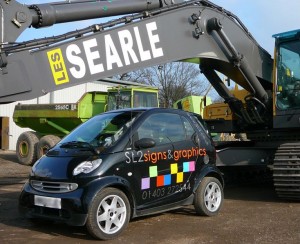 What graphics do you want to use?
This is perhaps the most important factor when deciding about vehicle graphics. You may just want your logo or maybe some contact details but if you require additional visuals, it's vital that you have a clear picture in your minds eye of how you'd like the final product to look. A good place to start is by gaining inspiration from competitors or even searching online for some creative influence.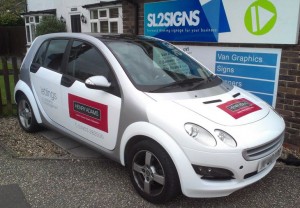 Full or partial vehicle graphics?
You don't have to create graphics to cover a whole vehicle if your budget won't stretch – partial graphics mean that only a certain area of the vehicle in question is wrapped. Using more graphics however, although more costly, means you have a better chance of the vehicle standing out and being seen. It's also important to bear in mind what type vehicle (or vehicles) you want to have designed as this can affect the initial artwork. At SL2 signs, we can design graphics for all types; from hatchbacks and small vans to construction vehicles and even aircraft!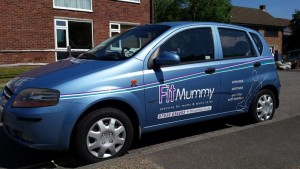 Is it a good investment?
It's hard to measure ROI on car graphics until they're in place and out on the road but you can consider whether or not you think it's worth the money. There are always ways to keep the cost down (such as partial graphics) but make sure you have a clear budget in mind before starting the project.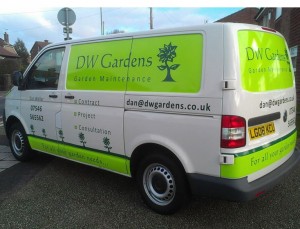 Do you want to find out more about vehicle graphics? SL2 can help – just click here to find out more about our services and give us a call on 01403 272544.